The equipment used to produce KRITILEN® masterbatches is at the forefront of today's technology.
Special twin-screw compounders with gravimetric feeders, controlled by sophisticated computer systems, ensure:
The capability to produce masterbatches with very high concentration of pigments and additives, for ease of use and cost optimization
The perfect dispersion of pigments, even for the most demanding applications
The optimal rheological properties of the products
The elimination of production problems during processing at our customers' equipment
The production and logistics system is highly flexible and can ensure fast response even to special requests and small batch sizes.
Automatic packaging line
PLASTIKA KRITIS has installed an automatic bagging and palletizing system. This system consists of four FFS lines, a palletizing robot and a stretch hooder, ensuring higher productivity, less physical strain of production employees, uniform and perfect packing of masterbatches.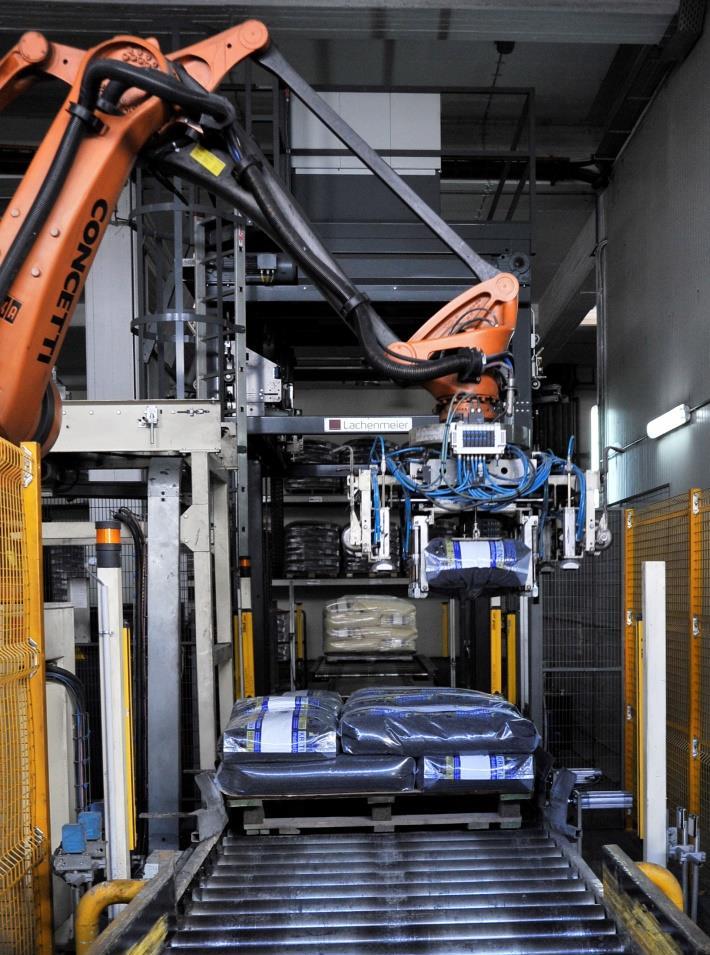 ---